Welcome!
"When I consider thy Heavens, the work of thy fingers, the moon and the stars, which thou hast ordained; What is man that thou art mindful of him?" -Psalm 8:3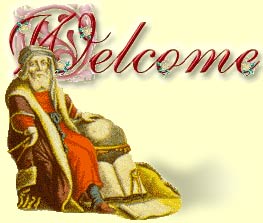 Hello!
Allow me to introduce myself. My name is Michael, and welcome to the fascinating world of astrology and horoscopes! For years, decades and centuries human-kind has turned to the heavens, God's handiwork, for answers and guidance in their lives! Older then most major religions, astrology caught my interest early on, as did horoscopes, and I have been studying them since my youth. I started out doing it for fun, then later realized I had an uncanny "knack" for this science. Almost to the point of total obsession, I worked and studied at it, hand calculating charts,(computers were not available to me back then) pouring over old books, learning along with some of the best in the field, I reached a point where I became what can be considered a master (Or so I am told :). When Internet technology became available to me personally some six years ago, I discovered a way to share my knowledge with the world. Some of you maybe familiar with some of my earlier works, such as "Traditional Astrology" or "Astro's Astrology". Today, this website, Astrology Online, is my primary focus. If you enjoy reading the stars and planets as much as I, or if you are just getting started, then this my friend is the place to be!

Let me bid you welcome!
It is my sincerest hope that this becomes the only astrology and horoscope web site anyone will ever need. This is a huge project, and as you might imagine, we will be "under construction" for a long time to come! Please be patient as we grow, the more time and care I put into


this, the better it will be in the long run. I do work another job, but I will be making time for this site's construction and updating. As some of you may have noticed, we now have Daily Horoscopes, (by popular demand), and writing these takes time each day.



How to use this site


This is an extremely large site, and being so, I have endeavored to make it as easy to navigate as possible. Simply look at the row of options in the green on the left, choose the topic that most interests you, and click it! When you are in an area with more options (or "branches") you will find a text navigation bar at the bottom of the page with links to other areas pertaining to that particular topic. Also within each page is links and discussion on how to proceed. Note: The daily horoscope page is the most popular btw.

Site Map
Finally there is the "site map". Use the site map as a reference to every document in


Astrology Online. Please feel free to send me e-mail if you have any ideas that may improve the layout or navigation, I am always open to suggestions!





Professional Custom Birthcharts and Synastry
Quality so high, we actually send it FIRST, and you can pay later! This is the level of confidence I have that you will really be impressed by the insight, scope and quality of our custom made birthcharts and synastry (mate compatibility analysis). We call it the honor system! Your order is sent to you with amazing speed, via e-mail. Click the chart wheel above, or click here to place an order or find out more.

If you are looking for a place to pay for an order you previously placed, then click here for our secure online credit card processing.
Services Menu
Order NOW pay LATER! We use the "Honor System!"



Tee Shirt Shop Now Open!
Unique One-of-a-kind Tee Shirts, you cannot find these anywhere else!



Tee Shirt Shop! One of a kind shirts, at affordable prices!


One of a kind, custom made tee shirts! Commercial grade imprinting equipment is used, on HANES TShirts, just have a look! Browse the Tee Shirt Shop!
Just Click here to Visit the Tee Shirt Shop!
---


Click here to visit some spiritual and astrology sites on the web.